(the very latest programme infos and schedule  are attached as pdf document at the bottom of this article )  
The week of  SATB activities are also included in the program: Education and Action Week against Racism and Anti-Semitism  At some point during the activities, there will  be a  meeting with Emmaus association who work with the homeless and work  autonomously  to fight  against bad housing and also a visit to La Bagagerie   which is an innovate voluntary project in downtown Marseille which offers homeless people the chance to leave their belongings in a safe locker for the day, in order that they can more easily socialise and integrate, without worrying about their possessions as well as not being singled out for discrimination.
Lundi 19.03 
arrival of SATB participants in Marseille with discussion about upcoming activities and presentation of the l'Embobineuse space and its organization by Blandine Voineau.
Mardi 20.03  Welcoming SATB meeting at 16:00 .
Mercredi Matin 21.03  : Visit to Le Dernier Cri  Satb meet Pakito and Korine at LDC print ateliers, shop and gallery in the Belle de Mai area . Presentation by LDC founder and master print maker Pakito Bonino. Meeting with the local residents who will be participating in the following two days of workshops and discussions.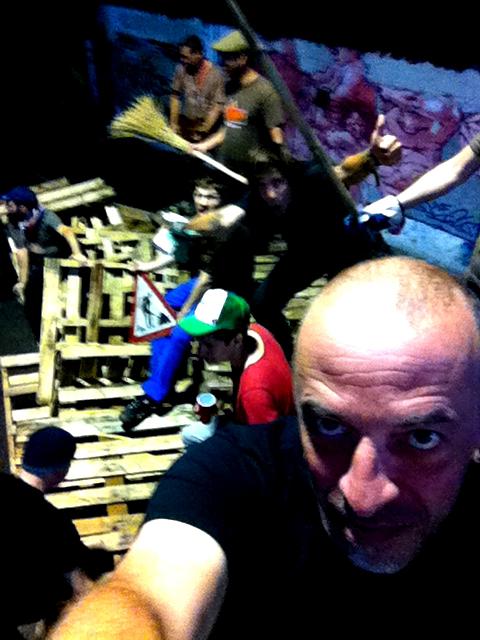 12:00 Repas - l'Embobineuse with Magdi Rejichi
13:00 Compagnie Peanuts Scapegoat workshop at l'Embobineuse
16:00 Visit to le Jardin du Couvent + Atelier Botanique et Naturopathie cueillette des plantes pour la cuisine du lendemain (Contact: Alice Hélène)
Jeudi 22.03 09:00 SATB Collective Cooking Action in "La Cantine du Midi" 
The association En Chantier  in the  Belle de Mai area of  Marseille is engaged in many food and cultural workshops and facilities.They want to create solidarity behaviours, the respect of human beings and the environment in a way of individual and collective responsibility based on empowerment values, « we pay attention at the involvment of people, by using food to reach this goal ». La Cantine du Midi is the main activity of this organization and preparation of the daily  lunch is based on workshops and voluntary participation. This year, they  are developing  a  market stall activity for regional  products. En Chantier also has a mobile kitchen organising workshops in various places to sensibilise children, teenagers, families towards healthy food.
Lunch at La Cantine du Midi
15:00 Scapegoat Workshop Part II  atelier cabane metamentale
During their visit in Marseille, the participants will participate in two days of workshops / meetings with the inhabitants of the Belle de Mai. These inhabitants have already taken part in several cultural action projects offered for two years now at the lEmbobineuse. During these sensitization workshops and meetings, the European participants will exchange with the habitants.
The "Ultra Mental Hut" will take place in the living rooms of 4  local district  inhabitants. The proposal is for a maximum of five of the Step Across the Border guests  to sleep for one night  with their hosts and exercise a  "meta-mental session". This will be an  occasion for a privileged exchange, for those who make this experience, and they will be able to return to the group with new life experiences and inspirations. Additionally, From Tuesday till Friday there will be collectively  organised daily sessions and encounters. The activities will be filmed by Mohamed Ali Ivessee for documentation
We will conduct  these workshops with different supports and we   explore several techniques and materials to expose these slices of life. Under the creative guidance of Compagnie Peanuts  directors, Magdi and Felix and Marseille video artist Jerome Fino, we will develop a multimedia presentation together with the loacl and SATB participants. The final presentation will use music and video in order  to structure a dialogue.
The whole project will be followed by a group focused on the documentation of sound. At the end of the workshops and meetings, they will produce  a documentary which will testify both to the development of the project (its implementation, its development, its twists and turns, the artistic, pedagogical, cultural and ethical questions it may raise), individual narratives of participants, as well as  productions from these workshops e.g booklet and CD.
The sound material for this documentary will come out of:
- sound recordings made during the workshops
- individual interviews, apart from workshops, with, the European participants, the speakers (artists), the inhabitants of the area, the staff of the lEmbobineuse.
- recordings of the readings aloud during the workshops and during the public meetings.
This documentary  will be published on audio disc accompanied by an explanatory booklet and will be presented during the evening of restoration of the Marseilles week. Each participant will receive a full copy of the recording. The recording will also be broadcasted on local public radio.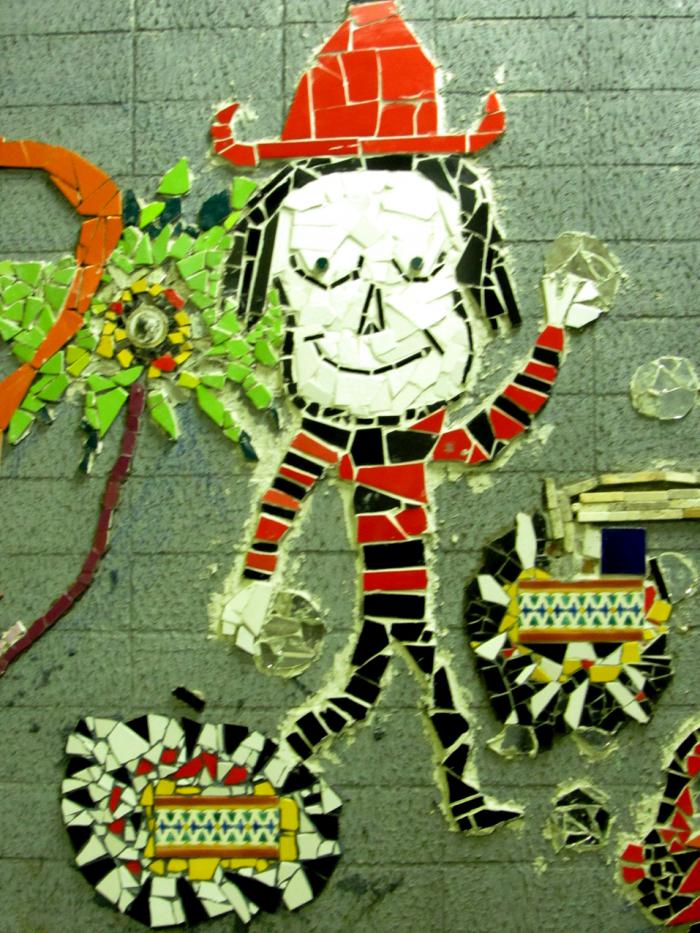 Vendredi  23.03 19:00 Compagnie Peanuts "Scapegoat  -   Step Across the Border"
Workshop Results & Open Discussion
La Livery – (Au revoir Mafaldas place!) 4 rue Duverger 13002 Marseille
Public presentation of audio visual material, booklet and open discussion together with workshop participants  followed by performance from the la Fêlûre collective and  concerts by local and international artists -  everyone welcome!
Dj Coost Lardy Cake  (UK/Berlin) Mishima Mp3 Disco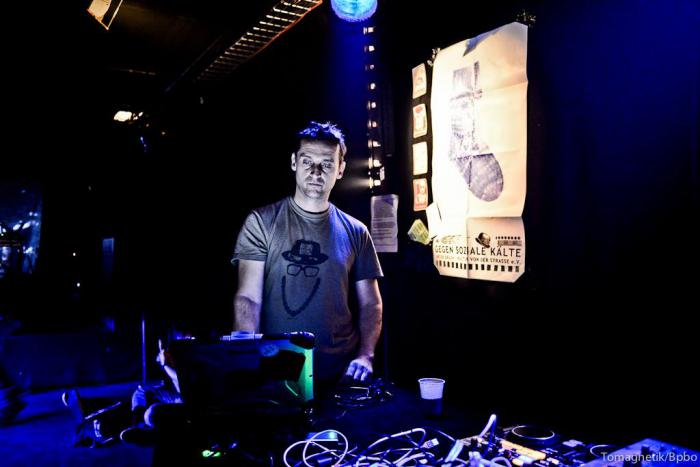 Samedi 24.03 17:30  Projection "Face de bouc (émissaire)" (2017)  by Jerome Fini et  Projection "Les gracieuses " (2014)  documentary by Fatima Sissani
Le Gyptis, 136, rue Loubon 13003 MARSEILLE, P.A.F : 5 / 6 euros
"Face de bouc (émissaire)" was produced In November 2016 at l'Embobineuse whereby, Compagnie Peanuts  solicited the inhabitants from ' the Belle de Mai'' area to create a collective exhibition of the Scapegoat effect..
During these workshops, the participants gave testimony's of their own experiences as being victimised  as well as taking and adapting  extracts from established  literary works that also suit the myth of the Scapegoat.  By using playful and creative expressions, around this theme, participants could begin to introduce  the 'I' within the collective process . This documentary  tries to make us experience the  group ambiance, and the different steps of  the work up to finalization of a video at the ''Maison départementale de la solidarité''.
'Les gracieuses'  Six young woman, close to their thirty's are all born in the same building of the '' la cité des Mordac'' at Mordacs à Champigny Sur Marne, best suburban. They have never left watch other since their birth. a fusional relationship. they tell, happy and quick, this friendship close to Love and also identity,social classe relationships,the spatial and social relegation. The film will be followed by a debate to question social inequalities in the different european neighborhoods.
The evening continues with  Step Across the Border  (Berlin/London/Marseille) at  lEmbobineuse with discussion, concert, performance and Dj sets......
Step Across the Border @ l'Embobineuse
20:00 : Open Discussion  & food for donations s'il vous plait
21:00 : Evening in partnership with the "Biennal des écritures du reel''.
Dj Lyon (Reboot FM / Berlin) : Dubwise Dance Tunes
DJ Lyon from  reboot.fm/Berlin is one part  Lisa & Lyon mixing dubfull underground music and is influenced by her former employer the Hardwax record store. She supports the  female:pressure network and was involved in the female:pressure Facts Studie 2017 which cares about the visibilty of female, transgender and non-binary artists in the fields of electronic music and digital arts.
No Style Fuckers (Berlin)  "Raw Culture" plastic trash costume performance & music spectacle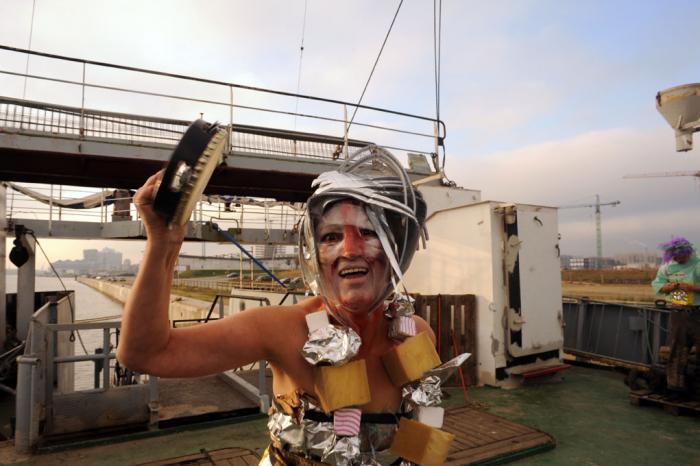 viens tôt! s'habiller! faire du bruit! tout le monde souhaite participer à la performance!
Live! Derinëgolem (Tallava Acid Folk // France, Albania)
Dj Team: Acid Burrito (Hannover/Bogota) Cumbia & Latin Grooves
............... FACEBOOK LINK ................
et Voila!
Date:
Monday, March 19, 2018 - 12:00
to
Sunday, March 25, 2018 - 00:15